Parent Survey
We invite the parents of Jackson Elementary Students to take a moment and complete the following survey.
The purpose of this survey is to find out your opinions about your child's school.
Read each statement and choose the response that most closely matches your opinion.
Please answer each item honestly. Your responses will be completely confidential.
http://www.advanc-ed.org/survey/public/1765574
~~~~~~~~~~~~~~~~~~~~~~~~~~~~~~~~~~~~~~~~~~~~~
~~~~~~~~~~~~~~~~~~~~~~~~~~~~~~~~~~~~~~~~~~~~~
---

School Office Hours
Monday - Friday
7:00 am - 4:00 pm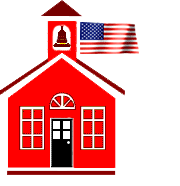 ---
This is turning out to be a very active flu season. The CDC recommends a three step approach to fighting influenza (flu). The first step is to get the flu vaccination each year. Secondly, if you do get the flu, then there are prescription antiviral drugs that can treat your illness. See your doctor when symptoms arise in you or your child. Early treatment is especially warranted for the very young, people with chronic health conditions, and the elderly. Finally, please make sure that you take everyday precautions for prevention.
To learn more about this years flu outbreak,
click here.
Everyday precautions include:
If you or your child gets sick with flu-like symptoms, then the CDC recommends that the sick person should stay home for at least 24 hours after the fever is gone except to get medical care. The fever should be gone without the use of a fever-reducing medicine such as Tylenol or Advil.
While sick, limit contact with others as soon as possible to keep from infecting them.
Cover your nose and mouth with a tissue when you cough or sneeze. Use the "vampire sneeze" of using your elbow instead of your hands when possible to limit the spreading of the virus or germs.
Avoid touching your eyes, nose, and mouth. Germs spread this way.
Eat with utensils. Avoid using your hands to eat food if possible.
Wash your hands often with soap and water. Sing the "Happy Birthday" song as you wash so that you make sure that the hands are clean as you lather and scrub both sides of your hands. If soap and water are not available, then use alcohol-based hand sanitizer.
Clean and disinfect surfaces and objects that may be contaminated with flu virus or other germs.
Routinely clean frequently touched objects and surfaces including door knobs, car door handles, keyboards, phones, and tables.
Practice good health habits. Get plenty of sleep and exercise, manage your stress, drink plenty of fluids, and eat healthy food.
~~~~~~~~~~~~~~~~~~~~~~~~~~~~~~~~~~~~~~~~~~~~~~~~~~~~~~~~~~~~~~~~~~~~~~~~~~~~~~~~~~~~~~~
JES is a tobacco free school!
School policy prohibits
the use of all tobacco products,
everywhere, by everyone,
24 hours per day, 7 days per week!
Thank you for your cooperation!
---
Free Breakfast served each school day 7:15 - 7:40
Free Lunch for all students!
Check out our daily menu!
________________________________________________________________________________

Use this

link

to order your Yearbook NOW!!!
___________________________________________________________________________________________________
It's Time to Link Your Ingles Advantage Card to
Jackson Elementary School!!!
Click here to link your card online.
Remember, this must be done each school year.
When you link your card to our school, we receive a portion of your purchase amount each time you use your Advantage Card at Ingles. Thank you in advance for your support.